Contact us
Bawdsey CEVC Primary School
If you have any questions or need some information please contact us by telephone, email or by written correspondence.
Our address: Bawdsey Primary School, School Lane, Bawdsey, Woodbridge, IP12 3AR
Our Telephone number: 01394 411365
Email address: admin@bawdsey.suffolk.sch.uk
Head teacher: Mrs Katie Butler
Office Manager: Miss Natasha Lee
Chair of Governors: Mr Tony Gibson (c/o admin@bawdsey.suffolk.sch.uk)
Our SEND co-ordinator (SENDCO): Mrs Nancy Darke (c/o admin@bawdsey.suffolk.sch.uk)
Office Hours:
08.45 - 16:00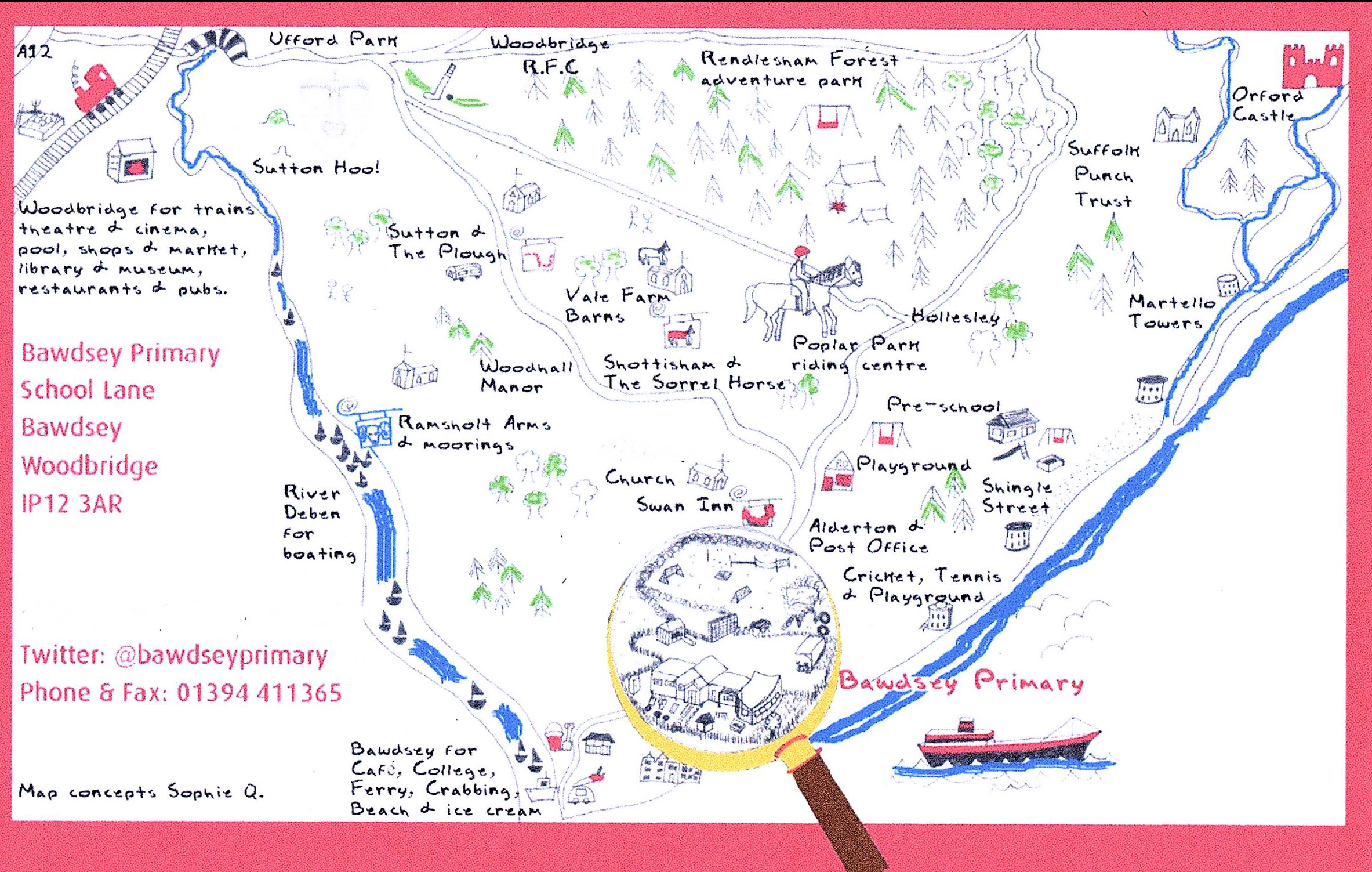 Driving Directions
From Woodbridge, take the B1152 towards Orford and, at the Wilford Bridge roundabout, pick up the B1083 signposted Bawdsey. Once in Bawdsey, take the 3rd turning left into School Lane and Bawdsey School is about 100 yards further down, on the left.